The 13th Bollington Walking Festival will take place from Saturday 9th – Sunday 17th September 2023. There are 38 walks on the programme and there really is a walk for everyone. Please visit the Walks page for the details and remember to check the Information page to understand the ratings and symbols for each walk.
Today's and Tomorrow's walks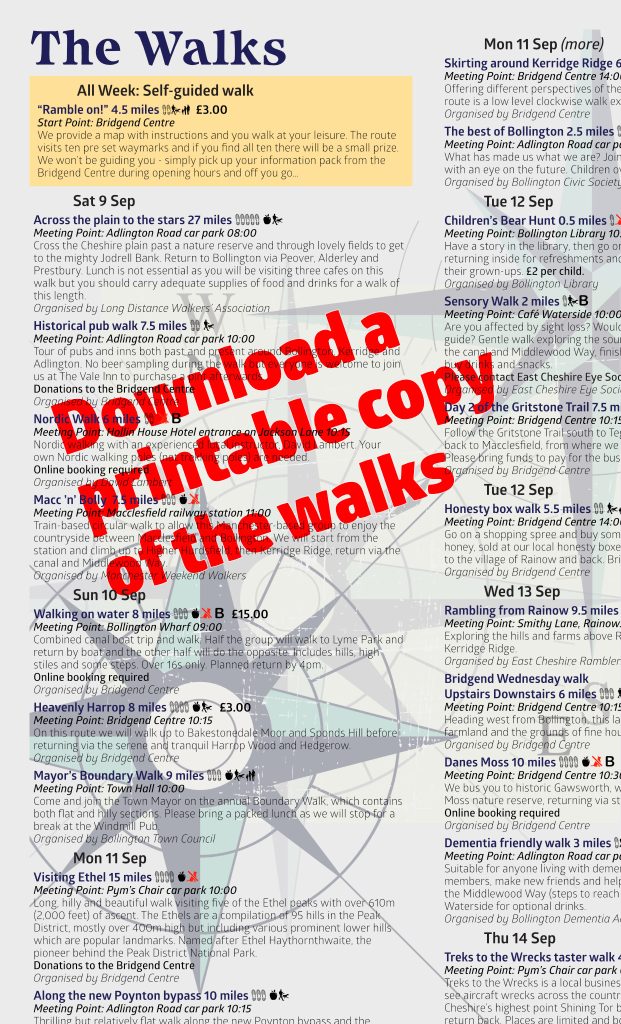 Leaflets are available in many outlets both in and outside Bollington or you can download your own printable version by clicking the icon .
We look forward to welcoming you at the Festival.
Please sign up to our mailing list so we can keep in touch with you and you can hear news and updates about the festival.