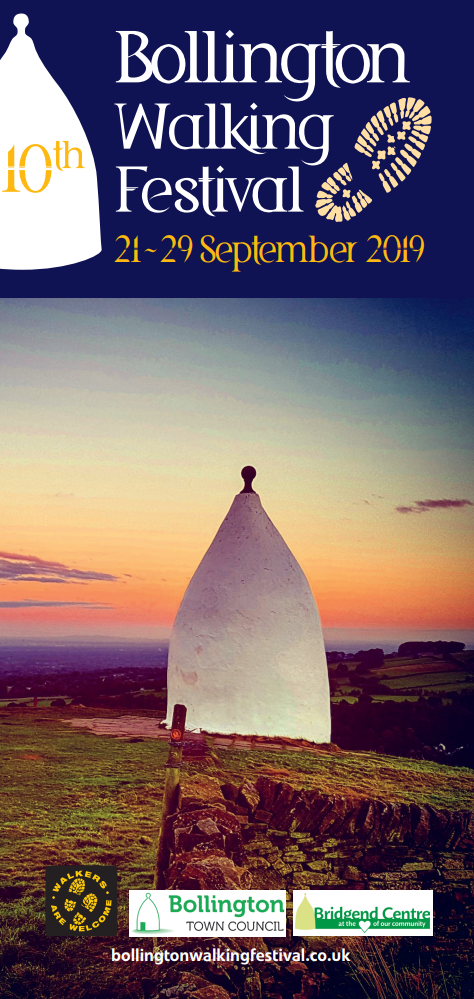 Welcome to Bollington's 10th Walking Festival. Once again we have a great programme of walks and social events. This year we have planned around 40 walks and activities to cover all abilities and age ranges.
For 2019 we are glad to say that we have further extended the variety of walks available, maintained our partnerships with local walking groups and increased the number of local businesses involved. Walkers are Welcome continues to extend a hand of friendship to all who visit Bollington.
All the walks can be found here (or click Walks above for the calendar) plus the team are in the middle of distributing the leaflets around the area and beyond. You can grab and print your own leaflet by clicking on the leaflet picture. Forthcoming walks can be found here.
The following walks require advance booking:
Without their help and support!
The Bollington Walking Festival was initiated by the Destination Bollington Forum and is organised by the Bridgend Centre and volunteers.
We would like to thank all of those who have contributed to the programme, and Bollington Town Council for their grant which makes all this financially possible.
A big thank you also to the Walking Festival volunteers for all their support before, during and after the festival.