Please sign up to our mailing list so we can keep in touch with you and you can hear news and updates about the festival.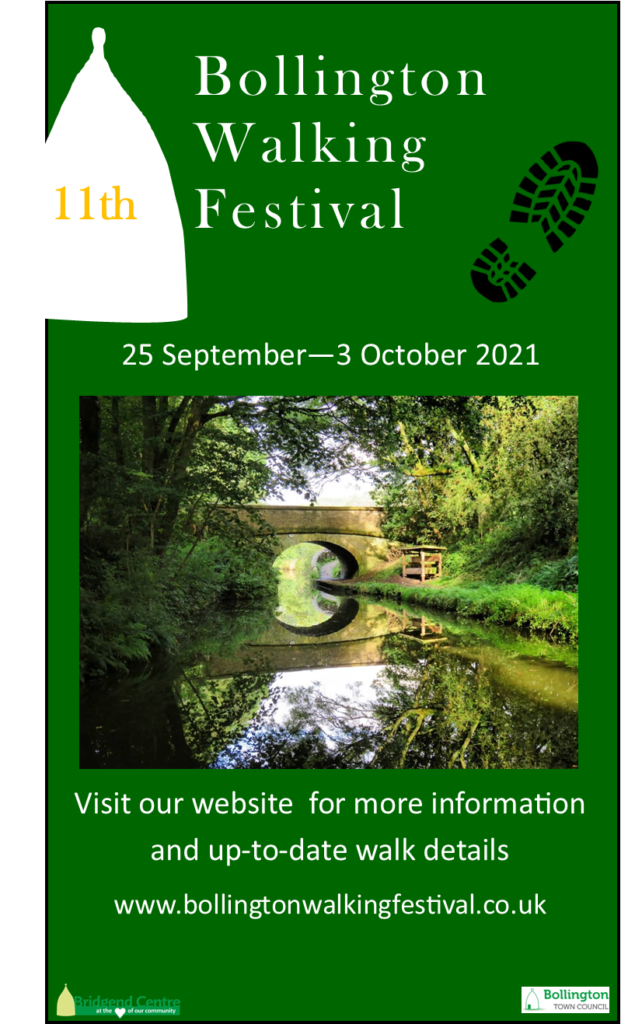 Bollington's 11th Walking Festival was a great success last year (2021). Once again we had a great programme of just under 30 walks run by a range of local voluntary organisations and partners. While the weather was a bit changeable last year, nearly 300 hardy souls joined us on the walks.
The dates of the Walking Festival for this year will be Saturday 10th to Sunday 18th September, so put the dates in your diary!
In the meantime, don't forget there are a wide variety of walks run by the Bridgend Centre in Bollington on Monday evenings and Wednesdays. You can check our website and socials for updates and news on new walks and events. www.bridgendcentre.org.uk