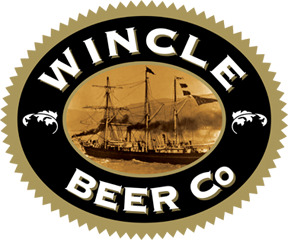 Some details on Saturday's walk to Wincle brewery. It's a total sell out with not only the Rainow bus doing two trips back but the Bollington Real Ale Ramblers have also laid on a minibus with another 15 thirsty walkers. We may also have a handful of people who are making their own return arrangements. The walk is being lead by Steve from the Bollington Real Ale Ramblers.
Now the weather… we've been very lucky this week again but the weather is getting more changeable as hurricane Maria moves in. As of writing the forecast has improved from rain to "A shower in the morning; otherwise, intervals of clouds and sunshine" but please dress for wet weather. A change of clothes might be sensible if you want to carry them. Or at least a pair of dry socks 😉
We're hoping to stop off at the Hanging Gate at around 12:30pm to eat your packed lunch but that's yet to be confirmed. We plan to get to the brewery at ~2:30pm.
The brewery have confirmed they will have lots of beer ready for you. One assumes they'll have some soft drinks as well but if not, you could always nip up the road to the Ship Inn. I think they have credit card facilities but better be safe than sorry and take cash.
The Rainow bus will be returning to Bollington at 4:30pm and 5:30pm taking 15 people each time. We're hoping that natural selection will kick in otherwise we'll have to pull straws to decide who goes back first 🙂 The bus will be dropping off at the Poachers Inn and the team are primed for those of you who want another drink. The Bolly ramblers minibus is departing at 5:45pm.
Here's to a good day out in the hills! Hic…